O

TTAWA

BLACK
DIASP

ORA COALITION








︎︎︎

We are a coalition of Ottawa/Gatineau residents in Canada working together to fight anti-Blackness and work in solidarity with oppressed communities.
We are looking for volunteers!
We are currently seeking passionate and enthusiastic volunteers who want to join in assisting our organization fight against anti-black racism and the marginalisation of oppressed communities in the Ottawa/Gatineau area.

We need to channel our collective outrage into action, only then will we be able to enact meaningful change!


Find out how ︎︎︎
OBDC STATEMENT:


Ottawa Black Diaspora Coalition's response to alleged suspension of Dynamic Entries, terrorizing residents and the use of force by Ottawa Police Services

When Peter Sloly became Ottawa's first Black police chief in October 2019, he was heralded as the man that would spark a culture change in the Ottawa Police Services (OPS) due to his reputation as a modernizing force within the Toronto Police Services. His appointment to Ottawa's top cop position was considered by some as a positive step in the right direction, especially at a time where the increasing protests…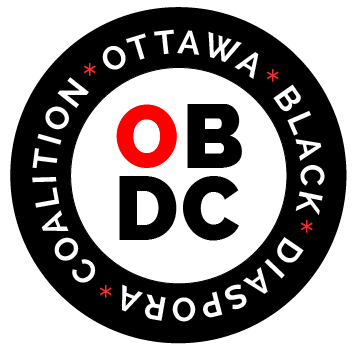 All rights reserved (c)