---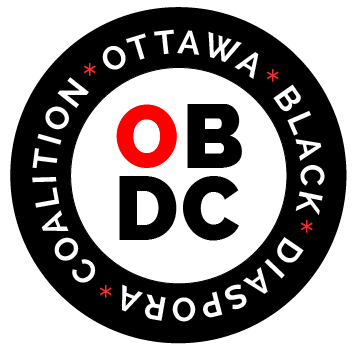 ABOUT US
The Ottawa Black Diaspora Coalition (OBDC) is a volunteer-run, social justice organisation that was founded in 2016; based in the Ottawa-Gatineau region, on Unceded and Unsurrendered Algonquin, Anishinaabe Territory. OBDC works to combat all forms of anti-Black systemic racism and our coalition is strengthened through the support of the community. We aim to collectively organize at the Municipal, Provincial, and Federal level and stand in solidarity with marginalized and oppressed communities to address important socio-economic issues of inequity. We hope to achieve meaningful reform through community care and transformative justice.
Following the shameful murder of Abdirahman Abdi at the hands of the Ottawa Police in July 2016, like-minded Black folks joined together on Unsurrendered Algonquin Anishinaabe territory to form the Ottawa Black Diaspora Coalition (OBDC). Since then, we have continued to organize in the Ottawa/Gatineau region to address the anti-Black systemic racism faced by our community.

Through this work, we have built strong relationships with other local grassroots organizations to embrace a united front on issues impacting the Black community. It is because of the continued support of our team, our volunteers, and community members that we are able to do the necessary work that we do today.

As Black, femme, caregivers we have experienced both external and lateral violence as community organizers. Nonetheless, we remain unapologetic in advocating for ourselves, on behalf of our community and in our desire to achieve transformative justice. We recognize that we do not speak on behalf of all Black people. Our objective is to educate and denounce all forms of oppression while working collectively with BIPOC folks to create lasting and positive solutions. We call ourselves a Coalition not because we have official partners but because we are a movement driven by the people.

Community care through collective organizing is essential work and we are appreciative of all donations made to help sustain our organization. Any amount, big or small, helps a great deal and can be sent to obdc.financial@gmail.com.

We'll be keeping you regularly informed about our work and the happenings in the region! Most importantly, we hope this work inspires our community to join the fight against systemic inequality.

Stay safe.

In love and solidarity,

Alicia-Marie LeJour and Vanessa Dorimain

Co-Founders & Co-Chairs
OTTAWA

*

BLACK

*

DIASPORA

*

COALITION

*

OTTAWA

*

BLACK

*

DIASPORA

*

COALITION

*

Vanessa Dorimain (She/Her)
Studies: Social Sciences with a major in Women's Studies
Hobbies: Writing, reading, taking long walks and being my son's biggest fan.

Rebeca (She/Her)
Studies: Global International Studies with a Minor in Women and Gender Studies
Hobbies: Fitness, cooking, baking, dancing and being with friends and

Maaz Shahid (He/Him)
Studies: MScPH McGill University
Hobbies: Reading, sports, dad and health inequities.

Mae Jackson (She/Her)
Studies: Biomedical Sciences at UOttawa
Hobbies: Songwriting, poetry volunteering, and playing guitar.
HEALTH & RISK COORDINATOR
Khadija El Hilali (She/Her)
Studies: Faculty of Public Affairs at Carleton University
Hobbies: I'm always excited to encourage any community-oriented initiatives, whether it is mutual aides, artistic expression, Indigenous sovereignty, Black

excellence, job prospects or academic excellence, I am eager to support and amplify the cause.

Gabriella M. Rabaa (She/Her)
Studies: Degree in Public Affairs and Policy Management with a Concentration in International Relations
Hobbies: Makeup art, sleeping, working, re-watching queer compilations on YouTube, and reading.

Guy-Thierry Tenkouano
Studies: BSc in Aquatic Resources and Earth Sciences, MES in Environmental Studies
Hobbies: Social dancing, soccer, pool, and spoken word.

Stephanie Wiafe (she/her)
Studies: Master of Public Health Sciences, Queen's University & Honours Bachelor of Interdisciplinary Health Sciences, University of Ottawa
Hobbies: Travelling, cooking, journaling, paddle-boarding, fashion.
WRITER

Hermona (She/Her)
Studies: Bachelors Political Science, Minor in Communications
Hobbies: Writing, long walks and (in another life) nights out with my girlfriends.

Jezreel (She/Her)
Studies: As a recent graduate of Algonquin College's Social Service Worker program, I am excited to continue anti-racism work at St Paul's University for Ethics and Social Contemporary Issues.
Hobbies: I'm the happiest travelling. I also love yoga, hiking, nature walks, reading, writing, cooking and being with friends and family.
Nujeebus (They/Them)


Studies: Master of Design
Hobbies: pre-pandemic- rock-climbing, swimming, butterfly catching, traveling; during pandemic-playing board games, and playing music.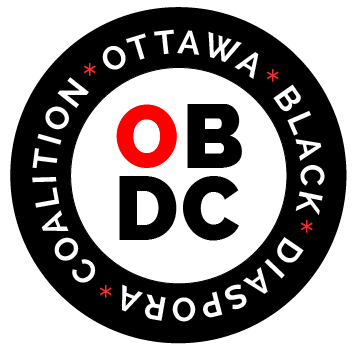 All rights reserved (c)